You can create a user template on PBXAdmin.dk.
1. Gå to PBXAdmin.dk > Indstillinger > Medarbejderskabeloner.
2. Click on Opret medarbejderskabelon.
3. Give the template a name.

4. Open the tab Køer. Choose which queues should be managed by the template.
5. If you want the template to manage your queues, you can choose which queues the template should manage, and which queues the user can see on Myfone.dk.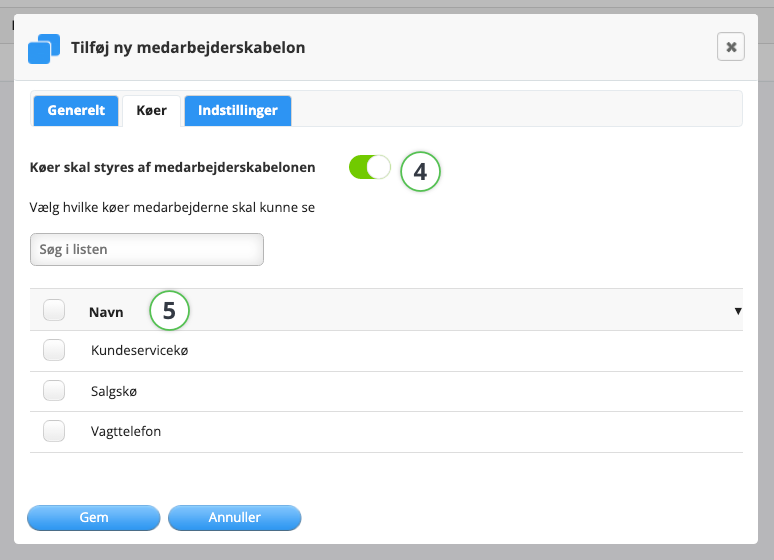 6. Open the tab Indstillinger. Here you can setup different settings for the users of this template.

Here's an example of the function Banke på. With Banke på you have these options:
Ikke en del af skabelonen (the function is not affected by the template, and uses the default Myfone.dk setting or the users choice)
Aktiveret (activates the function for users of the template)
Deaktiveret (deactivates the function for users of the template)
7. When you're finished setting up the template, click on Gem.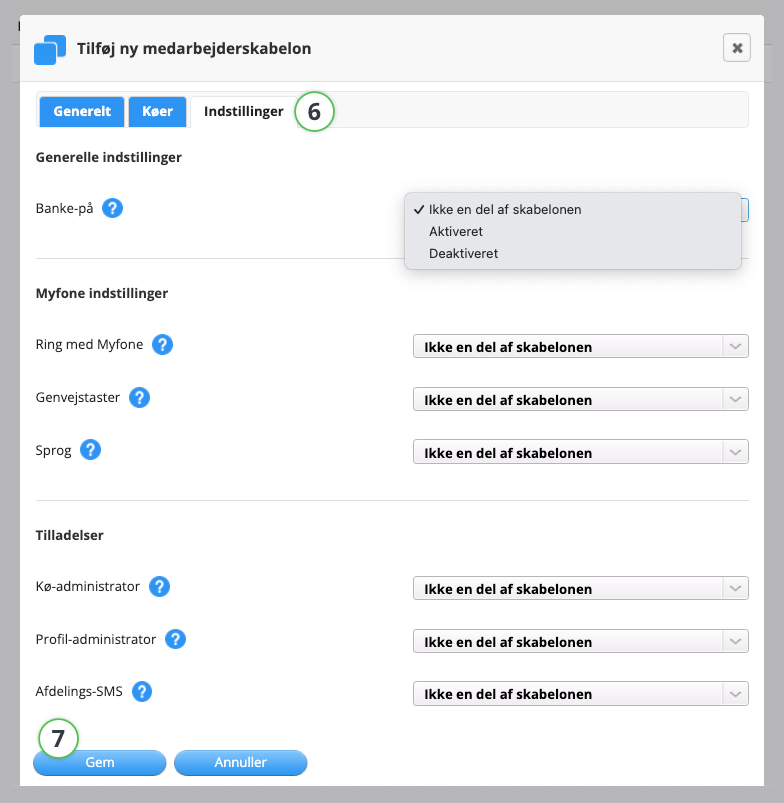 8. Click on Udgiv.
9. Assign the template to users. You can search for users or departments.
10. Click on Udgiv to release the template.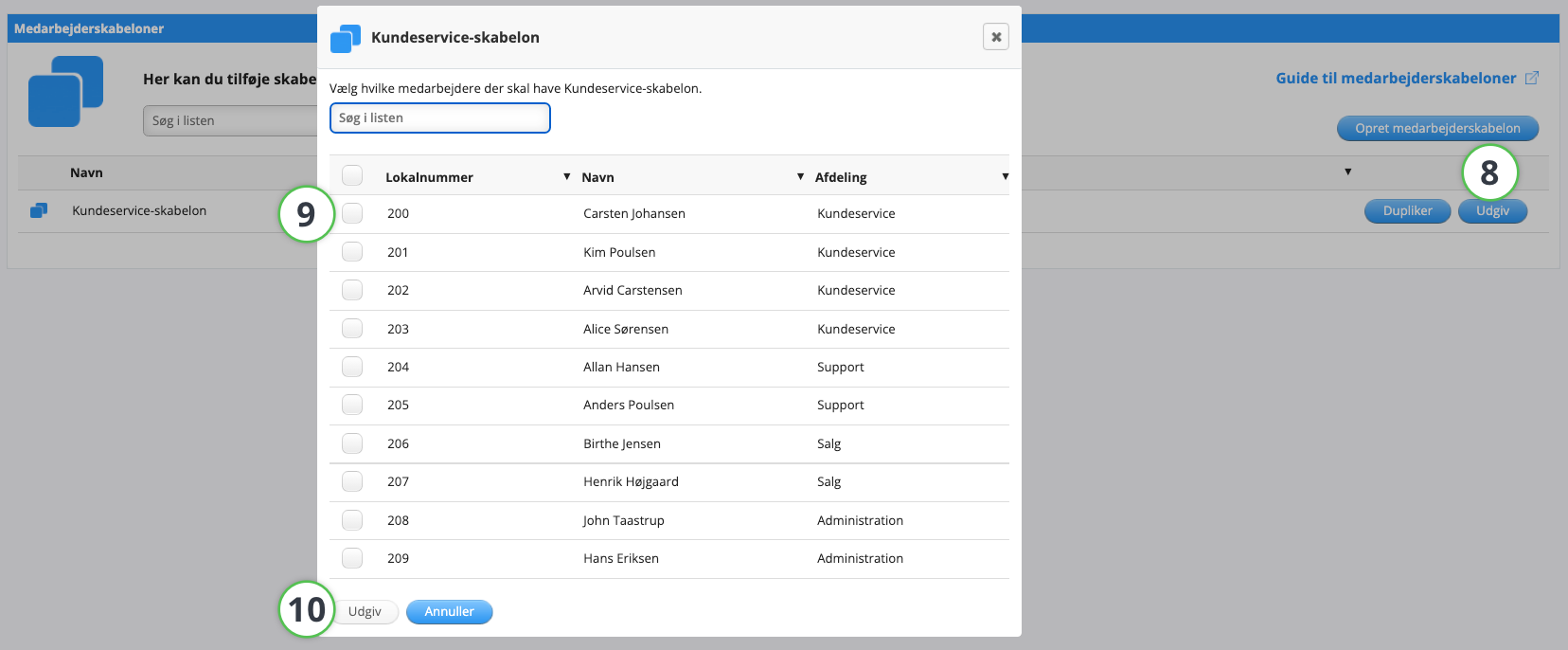 The template has now been created, and the users you assigned to the template have been setup with the right settings and permissions.
You can always go back and edit the template or delete it. If you delete a user template, the assigned users will continue with last known settings that were assigned to them through the template.
Attention: User templates do not prohibit a Myfone user from changing their settings.
This means that all users who have been assigned a template, are still able to change alle settings as they wish.
Therefore, remember that if you push out the same template, to another Myfone user, the users settings will be replaced with the templates settings.
If you assign multiple templates to a single user, the users settings will match the last assigned template.